DARE to DREAM..........Come LIVE with YOUR PLANE!
Sell airpark and airstrip property. That's what we do! That's all we do!
<![if !vml]>
<![endif]> Free airplane with full price offer.
Attention: Aviators, Pilots & Airplane enthusiasts
If you can use a 3,000' grass runway, have family and/or friends that visit often,
love a community with aviation camaraderie,
and want your own office, Irish Pub, full bath all heated and cooled
in a 50'x50' hangar,
This is the property for you.
Owner is selling everything except personal items like family photos and clothing.
Click on photo above for larger view.
Click HERE to see picture marked.
Have you ever seen an airpark property with a "Party Pad" at the runway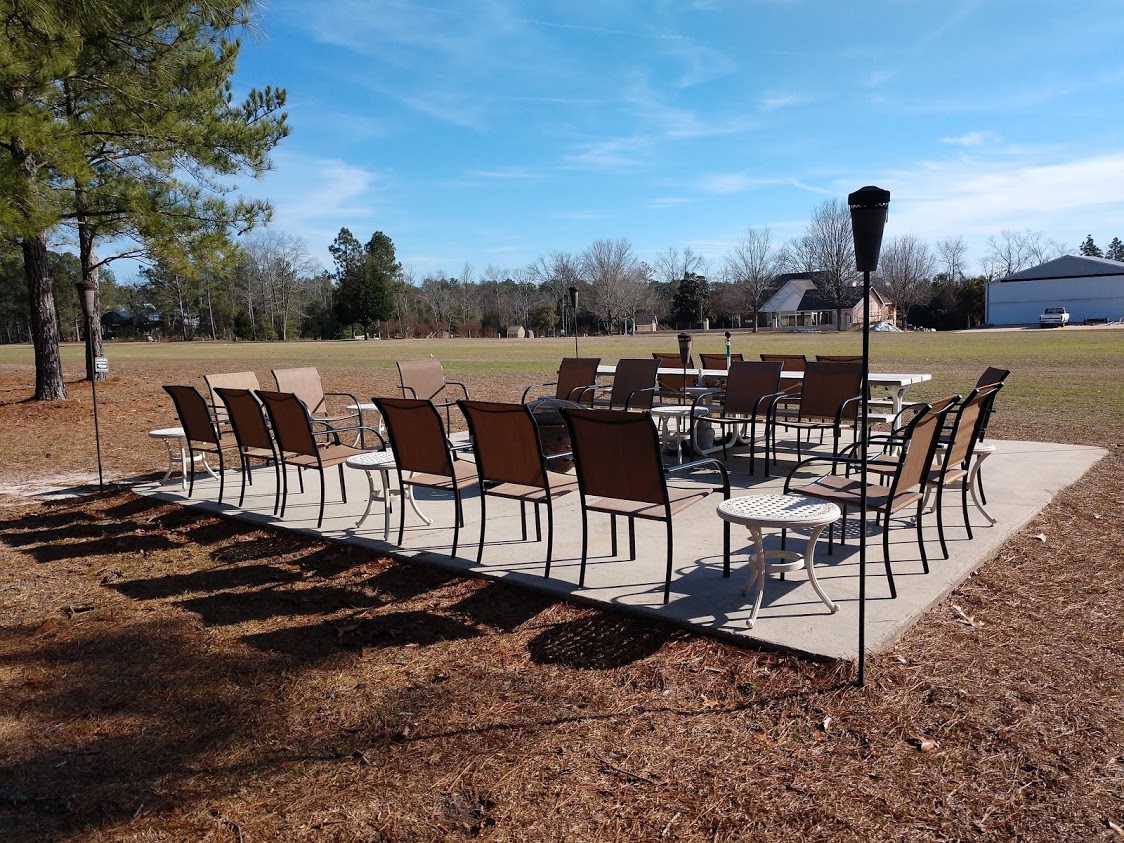 or one with an Irish Pub (full bar) in the Hangar Office?
Then you must see this New Listing at
231 Upwind Leg Rd, Gilbert SC
Gilbert International Airpark (SC45)
Features a 3,000' lighted grass runway
This small airpark has approximately
11 hangar homes and several lots
with hangars only.
The best way to understand what is included in this sale is to see the property in person.
You can buy just the real property: one house w/3-Bay Garage and one apartment, one hangar a 2nd apartment, an office attached to the hangar w/Irish Pub, sitting room, full bath and large office w/porch.
OR
You can buy everything "turn-key".
And I MEAN Everything!
You must see this property.
================================================
"You are an Aviator. You GET IT.
If you want to live in an awesome Airpark community with friendly,
like-minded folks this is one property you can't afford to miss."
Click here to see the rest of the owner's Passionate Description
of Gilbert International Airpark, of the superb location and
especially of their beloved property.
================================================
See More HERE. New professional video and photos coming soon!
You have a lot of purchase choices for this property
1) Make an offer for just the real property, house w/apartment over the 3-Bay garage, hangar with 2nd apartment, office pub, two full baths (one in apartment & one in office), tractor shed, Party patio at the runway, and other yard amenities include child's play ground, wood shed, dog lot, deck, and more.
(Make an offer for the real property only. Owner is open to any offer.)
2) Buy "turn-key": Include everything in 1) above plus everything in the buildings and yard except the plane and personal items. Includes furniture, decor, furnishings, truck, drum set, tractor, lawnmower, log splitter, everything except personal items such as clothing and family photos.
Pick and choose the items you want or choose everything.
Owner says, "All you need to move in is your toothbrush."
(Make an offer for the real property plus all items you want to keep.
Owner is open to any offer.)
3) <![if !vml]>
<![endif]>Message from the owner:
The 1st Buyer to come in at
"Full Asking Price of $699K will get this airplane Free
1946 Piper PA-12 'Super Cruiser'.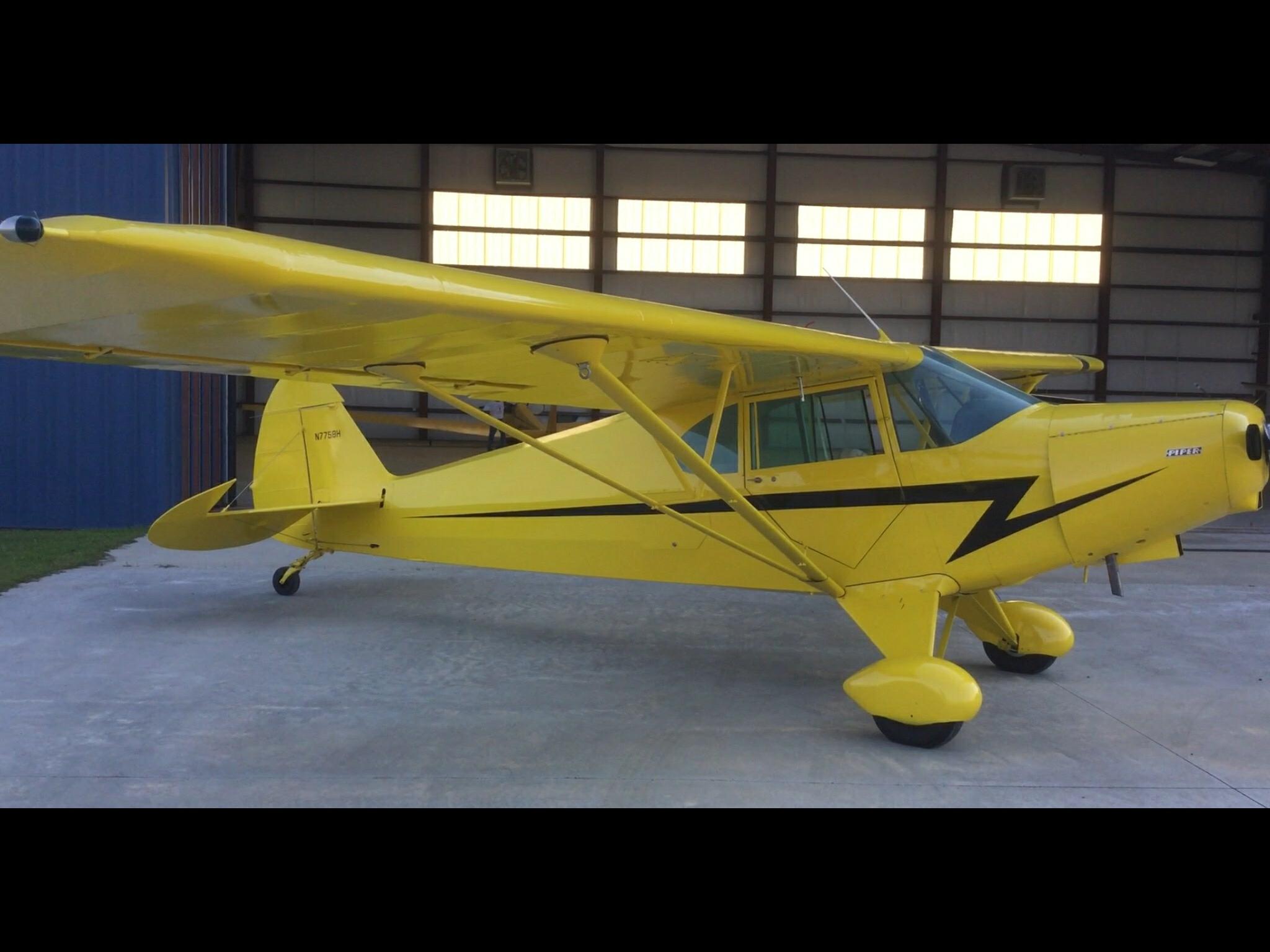 You won't find a better deal than this for a "turn key" dream airpark
hangar home with all the "Bells and Whistles" that go with it.
There is no way to describe all that is here. You must come and see for yourself.
The owner is open to any and all offers.
Located at Gilbert International Airpark (SC45) near Lexington SC,
just a short hop to Columbia SC.
Gilbert International Airpark features a 3,000' grass lighted runway in a
small airpark community tucked away in a peaceful private area of SC,
yet near shopping, medical services, 3 Walmart stores,
some of the best schools you will find and just minutes from Lake Murray.
Only one mile from Gilbert International Airpark entrance to I-20.
See Interactive map below.
See pictures Click HERE. Professional pictures and video coming soon.
Call Geneva at 1-704-798-5214 for more information about or <![if !vml]>
<![endif]>.
Interactive Map